Can't find the right wood boxes for showcasing your gifts and products? Have Teals Prairie & Co. manufacture custom wholesale wood boxes that add a sense of luxury and extra value to your products. Wood is a wonderful storage material that's long-lasting, incredibly durable, and water protective. In addition, your customers will love the premium quality of our wood product packaging and gift boxes, which retain a high keepsake value.
How We Create Your Custom Wood Boxes
Select from popular wood species when deciding on how to build your retail packaging boxes. We work with pine, black walnut, beech, bamboo, paulownia, and oak woods. If you need a specialty wood variety, we can even source the exact type you're searching for.
In addition to selecting your preferred wood variety, you're also able to customize every detail of your wholesale wood box. We can engrave or print logos, designs, and text to each wood retail packaging box so that it meets your requirements.
We even help secure your products once they're placed in our wood retail packaging boxes. We build custom molds that securely hold your products in place. Not only do our custom molds look great, but they also secure your products during the shipping process.
Our Commitment to the Environment
From the early days of Teals Prairie & Co. our passion has always been up-cycling old products into something new. That's why we manufacture environmentally friendly and reusable wood products from harvested trees that are replanted with saplings. Not only do we make a long-lasting product with multiple uses, but we're also working hard to build wood boxes that are eco-friendly.
Let's Build Your Custom Wood Boxes
Interested in creating custom wood boxes with TP&Co.? We're ready to work with you in creating perfect wood retail packaging boxes for your business. Contact us using the green chat button in the lower right corner of the page and we can create a prototype wood box for you in two weeks or less.
Need It Today? Consider Stock Sizes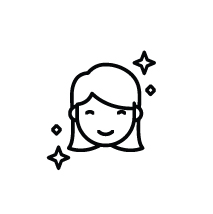 Friendly Free Advice
Find out how you can make your project a success