There is an old made-up Scandinavian saying that says the best wedding always involves more than two people and lots of pickled herring.
Ok, so you may not need the fish. But in most weddings, the wedding party takes a significant part in wedding planning, organising and facilitating your special day so wedding party gifts are an important part of wedding planning.
Many think of commemorating the event with wedding party gifts for the bridal couple, but it is a nice thought if the happy couple reciprocates and thanks the bridal party with a special gifts. Here are a few bridemaids and groomsman gift ideas that make a unique thank you gift. It is also a nice thought to give the Father of bride a gift – something with the date that he gave away his daughter is a nice touch and don't forget the mother in law gift or you will never be allowed to forget it!
We know that weddings typically involve a lot of lists so the creative team at Teals Prairie have curated a selection of wedding party gifts to ensure you have all the boxes ticked.
Whether it's little treasure trinket boxes as bridesmaid's gifts, or an impressive decanter set for an usher gift, the thoughtful details will show up in your heartfelt engravings.
Design choices are aplenty. If you have had your very own special wedding monogram done up, we can engrave it on a wide selection of products, and include a date and special message if you wish to create a unique thank you gift.
Bridesmaids. What would we do without them? Their role in a wedding is an extra special one as they are the ones who hold a wedding together with guest lists, schedules, and soothing any jitters on the nerve-wrecking day!
Here are some pretty special bridesmaid gifts to thank your friends for their support on your big day.
USHER, GROOMSMEN GIFT IDEAS & THE BEST MAN or FATHER OF THE BRIDE GIFTS
Groomsmen. Just because you are now living and breathing romance does not mean you have to give up on your bromance! The groomsmen are a special bunch – your buddies organise the stag do, serve up drinks for courage, and one might hopefully give a great best man speech without revealing too much of your past idiocies!
For the lads, we recommend any of our drinking gift sets with fun combinations of whisky glasses, whisky decanters, shot glasses and hip flasks. Otherwise, a genuine leather wallet or a sleek pair of cufflinks is always a classy option.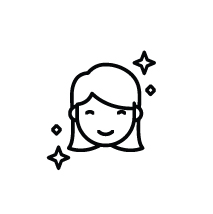 Looking For Some Gift Inspiration?
Chat with the bright sparks at Teals Prairie - we can help!
Check Out With a Unique Gift Set
View suggestions for personalized gifts with lasting appeal