We are excited to announce our first-ever gift set collaboration with Frères Branchiaux Candle Co., an award-winning artisan candle company based in Washington, DC Metro area created and managed by three brothers, Ryan (11), Collin (14) and Austin Gill (9).
Through this creative initiative we hope to treat Frères Branchiaux Candle Co. fans and candle lovers worldwide to an exquisite specialty gift set offer that combines craft candle making expertise with TP&Co.'s passion for manufacturing smart packaging for growing brands.
To learn more about Frères Branchiaux Candle Co. and to see how the Gill brothers are taking America by storm with their contagious charm, amazing candles, and perfectly timed business idea, please visit their website or see below for their enviable list of national news coverage.
Frères Branchiaux Candle Co.
www.freresbranchiaux.com
Whether it's your favorite movie, feeling, or state of mind; this candle aims to ease your mind, calm your senses, and remind you of the essence of love.
Our ode to women everywhere—especially to hard working moms who give their all to make the world a better place for all of us. We honor their dedication, hard work, compassion, and love to all of us.
When was the last time you went to the spa? With this candle, you will be transported back into spa mode with its hints of green tea, lemongrass, and green tea. Relax, relate, and release.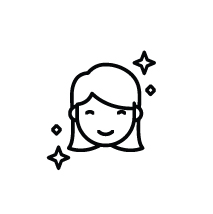 Looking For Some Gift Inspiration?
Chat with the bright sparks at Teals Prairie - we can help!
Check Out With a Unique Gift Set
View suggestions for personalized gifts with lasting appeal