Glassware for Celebration
All drinks are best enjoyed with a good glass and the seasoned whisky, wine or beer drinker will appreciate choosing the right glass for the right drink. We caroused through the giftware selection on offer to pick out some great personalized drinkware gift ideas for birthdays, anniversary, wedding and every celebration you can name!
The addition of a nice monogram or a personal message to some gift glassware means the gift recipient will remember you every time they have a drink. The sentiment should last longer than the drink!
The best way of making it personal is to make it subtle but bold. A contradiction? No, a simple monogram covers both those bases!
Beer up Front and Artwork on the Side
These beer gifts are a great idea for the groomsmen, best man, or just to send to your buddies or colleagues. A message or design on the box opens to a lovely pilsner or craft beer glass with a personalized touch.
His and Hers Glassware Pairings
These his and hers sets are a great way to celebrate an anniversary or to send to a special couple on a special date. Each glass can hold a separate name and the box takes a longer inscription. Choose a favorite poem or a thank you gift message for a celebratory finish. Some men will appreciate the beer glass and the wine glasses are a great gift for her – or vice versa! Something for everyone.
A Glass for All Occasions
These shot glasses are a great way to brand and personalize a trip, event, holiday or party at a low cost. Add a name or logo to the side and just go easy on the lemon and salt! Or how about these celebratory gift sets to start friends or family off with their new home. Add their name or the address or name of their house as a cute way to celebrate the start of a new location. Match this with our branded personalized cutlery or plaques and their house will start to look like their home!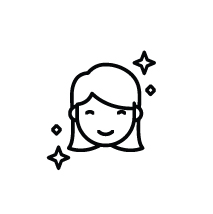 Looking For Some Gift Inspiration?
Chat with the bright sparks at Teals Prairie - we can help!
Check Out With a Unique Gift Set
View suggestions for personalized gifts with lasting appeal