Create custom wood fabrications using our CNC wood routing services here at Teals Prairie & Co. Our craftsmen are skilled at cutting, drilling, and engraving on wood. It allows us to make customization and engrave on wood items, or help you produce new products. In addition, our skilled artisans can complete design processes utilizing a number of techniques. We're skilled at using both hand tools and machines along with CNC wood routing systems to build a final product that you'll love.
What Does the CNC Wood Routing Process Involve?
The CNC wood routing process requires both knowledge and expertise. It begins with an image being uploaded into drawing software. This software outlines the cuts needed and creates a vector. Then, the craftsman specifies which settings the machine should follow, selecting all the details from the cut size, to the depth, and machine speed. From there, the material being cut is set onto the machine and secured, before the machine completes the design.
What Materials Work with a CNC Wood Router?
Our craftsmen primarily use CNC routers for making wood signs, wooden boxes, and for decorating wood. However, our machines can also handle other materials such as plastics, foams, and more. When you need thicker materials cut, we can help you produce one custom item, or a large quantity run. Are you unsure of what processes are right for the material and effect you want? Our knowledgeable artisans are happy to help you determine what's right for you.
CNC Wood Routing Gift Ideas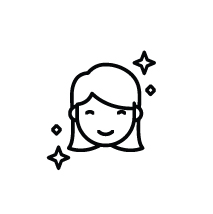 Friendly Free Advice
Find out how you can make your project a success