We've all felt like we are lost in an ocean of ill-fitting options. Sometimes it happens when we are choosing airline tickets. Perhaps you've experienced the feeling while buying property. Trying on shoes only to figure out they don't fit is another common example. For gift packagers selecting gift tissue paper there's no difference.
A gift tissue catalog full of marshmallow clouds, and dancing bear patterns is nice. But that doesn't amount to much when you need blue dandelions to match your wedding theme or sponsors logos.
At Teals Prairie & Co. we understand your dilemma. That's why our craftsmen help you design and print custom gift tissue paper for your next project.
No project is too small. We've worked with gift packagers who need personalized packaging for as few as twenty people. If you're looking to add that special touch to your next gift package, the craftspeople at TP&Co. are here to help.
Custom orders accepted, please contact us for details.
How we used custom tissue paper to create unique groomsmen gifts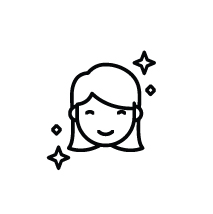 Friendly Free Advice
Find out how you can make your project a success