Are you looking for the right gift, but haven't been able to locate it yet? Let Teals Prairie & Co. locate items for you from around the globe. With years of experience sourcing quality items, we use a tested process to locate the perfect gifts. Focusing on this process guarantees that you receive what you want to requirement, on time, and under budget.
Our sourcing process is made up of three major components:
Commitment to core values
Commitment to working with manufactures who align with your core values.
At TP&Co. we specialize in helping you ethically source your goods. It could be that you're looking for an ethically sourced gift for a loved one, or perhaps your customers deeply care about ethically produced goods. In either case, we can source items that use sustainable materials, which don't utilize sweatshops or child labor, and only engage in ethical production standards. When it comes to sourcing products that match your core values, we never compromise
Focus on quality and price
A focus on sourcing quality goods at an affordable price.
When giving gifts or bringing a new product to market, cost is always a factor. We are able to price competitively because of our production capabilities and relationships with manufacturers around the globe. Plus, to keep costs down, we handle logistics, printing, and production without 3rd party vendors. When you need the right gift items at a fair price, you can trust TP&Co. to deliver.
Dedication to quick lead time, production time, and turnaround time.
One of our goals is to get the right gift to you, in the quickest time possible. To do this while also focusing on quality requires experience and expertise. Our team understands how long it takes to go from concept to final product. We'll make recommendations which save you time and money based on your needs and our previous experiences.
Talk to us about Gift Ideas with Sourced Components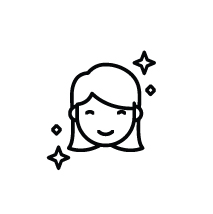 Friendly Free Advice
Find out how you can make your project a success