Building Professional Quality Custom Wood Items
If you're looking for personalized wood products, you've come to the right place. Here at Teals Prairie & Co. our craftsmen pride themselves on creating items and gifts that are engraved, printed, or routed. But what if you want a custom wood product that's different from what we offer on in our online store? We currently offer custom wood product manufacturing services and can create the goods you need for your upcoming event, company project, or family gathering.
What Custom Wood Items Can We Create?
Wood boxes, trays, desktop stationery, coasters, and many of the wood products you find on tealsprairie.com are just a few of the items that we can create just for you. We use a variety of tools and routing machines to build your wood products, and even more for personalizing each item. That way your items can come unpersonalized or include recipient or brand information. Just let us know how we can make each custom wood item special for you.
Let's Start On Your Custom Wood Project Today!
Contact us using the green support chat button in the lower right corner of the page. We create pre-production prototypes, single custom items, or full production quantity orders. We're excited to hear your ideas and share how our craftsmen can make custom wood items everyone will enjoy.
Handcrafted Wood Gift Ideas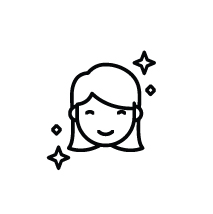 Friendly Free Advice
Find out how you can make your project a success