When it comes to making handcrafted goods, our team here at Teals Prairie & Co. has one process going practically nonstop. The integral craft of die cutting is involved in so many of the goods that we produce each day. In fact, it's useful for components in key chains, magnets, luggage tags, stickers, notepads, and so much more. If you're new to the art of die cutting, or you just want more information on how we die cut goods, then here's information about our take on the process.
Die cutting is a process that allows our craftsmen to create a shape out of fabric or a material. However, it doesn't involve scissors, knives, or stencils. Instead, we use a metal "die," which is a shape formed from metal and a custom built die cutting machine. These two tools help us create professionally cut shapes that are always consistent. It's the best way to produce the same shape out of material over and over again.
There are many reasons why we use die cutting machines so often here at TP&Co. It cuts a variety of materials like paper, felt, fabric, vinyl, and even materials such as leather and rubber without flaw. Die cut pieces can end up in many different final products, or simply as tags that give final products an added touch of quality. Plus, we have access to a variety of die cutting shapes, from the standard squares and circles, to more intricate designs. Here's a list of the shapes we can create using die cutting machines, and their sizes.
Handcrafting Stickers & Magnets with the Same Die-Cutters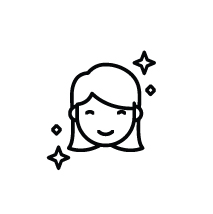 Friendly Free Advice
Find out how you can make your project a success