Heat transferring is a low-cost and quick way to create products for your business, school, or club. There's no intricate set up process, giving you the ability to order low quantities of only one or two custom items. Plus, you have a lot of ability to create fun gifts and products. The heat transferring process works on a variety of items including apparel, bags, home decorations, mugs, and more. As most fabrics can hold heat transferred ink, and retain a quality print, you'll enjoy the designs our artisans create.
How Does the Heat Transferring Process Work?
Heat transferring has come a long way over the years, allowing our craftsmen at Teals Prairie & Co. to produce quality images on a variety of materials. It all starts with a design. We will take your image, logo, or design and print it onto specialty heat transfer paper. Next, we apply the paper onto a hat, shirt, or product and apply both heat and pressure. After a few seconds, the ink transfers from the print to the new surface.
When Should I Use Heat Transfer Instead of a Different Printing Process?
Heat transfer is a simpler process than the many alternatives like screen printing. For instance, screen printing is quite labor intensive and requires a different screen for each different color print. Heat transfer on the other hand, makes it simple to print multiple colors on a surface at once. It is a good option for you if you have multiple colors in your design, a small image, or you want a low quantity of products.
But what if you want to make a large quantity of prints or you need a large surface printed? In these cases, you should go with a heat transfer alternative. Doing so should save you money and produce a higher quality product. Even if you are unsure of which process you need, our artisans at TP&Co. are here to help. We will learn about your print needs and help you create the best product for the lowest price in the quickest time.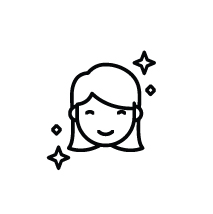 Friendly Free Advice
Find out how you can make your project a success