Our craftsmen at Teals Prairie & Co. understand the importance of creating products which match your brand guidelines. Your brand is a valuable asset and your team has worked hard to build a standard identity for your business. These specific logo, branding elements, and colors showcase your personality and evoke certain emotions from your customers. By working with us, you guarantee that any print material contains a consistent brand image on every good.
The Color Matching Process
Our artisans use a variety of methods to produce items that match your brand identity and follow your guidelines. If you need to match Pantone colors, CMYK colors, or your preferred color model, we are ready to help. We can even recreate a close match to RGB colors, so that you get exactly the color you want. When you work with us, we will send you a sample to approve, to ensure that we have achieved the perfect colors that represent your brand.
To produce consistent colors, our printing team uses color matching reference books and mixing tools. We have the process down, as TP&Co. works with a range of brands that require consistent color logos, products, and branding elements. We'll achieve your company's standard print elements exactly as intended, regardless of the variations between different paint brands and printing machines. That way, your customers will never notice a difference between your products, packaging, or marketing materials from print to print.
Seeing Red? Gift ideas matching your branding objectives.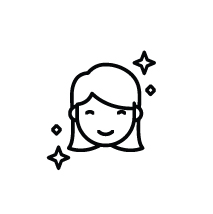 Friendly Free Advice
Find out how you can make your project a success