When it comes to selling a unique product or giving someone a special gift, the details matter. Our craftsmen here at Teals Prairie & Co. ensure that your products make a good first impression. We do this by taking your product packaging to the next level by providing mold forming services. Custom mold forms are individually and specially designed to hold your products securely in a gift box. This keeps each individual item safe, while providing an attractive keepsake that reinforces your focus on quality.
Product packaging is an important part of your customer experience. Who doesn't love opening a box of chocolate to find a well-presented assortment? It's an enjoyable experience that reflects brand quality and commitment to detail. In addition, since you've worked hard to create a custom gift or bring new products to market, it's important to protect these items with proper packaging.
How does our custom mold forming process work?
We take your product specifications and draw the contour outline into a software program which is then cut from the molding material of your choice using a router. Once the initial test mold is approved, we'll mass produce as many mold forms as you need.
Whereas this process takes our competitors anywhere from 30 days onward, we can create custom mold forms much sooner, depending on your needs. Depending on the level of mass production you're looking for, we can often have your mold forming ready in as little as one or two weeks.
In addition to providing expedited service, there are many customization options for you to choose from. Our standard molding is made of black foam with a layer of velvet, which provides an elegant look and feel. You can select any color finish to match corporate colors, a city government holiday party theme, or simply the colors that your family most enjoys.
When you want to enhance your brand, increase your customer value, and protect your products, consider making a custom mold. It will enhance your presentation, provide product protection, and go the extra mile for you.
Example of Products Presented with Molds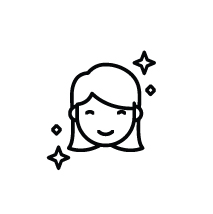 Friendly Free Advice
Find out how you can make your project a success