One of our specialties here at Teals Prairie & Co. is crafting custom prints using UV flatbed printers. These amazing printers are also called flatbed digital printers, and have been called the future of commercial printing. This of course, is for good reason. By using a UV flatbed printer our team is able to create amazing gifts with vivid colors. In addition, we're able to print on different materials and produce results that would have been impossible years ago. If you want to make one custom print, or a run of a thousand, it benefits you to understand why UV flatbed printers work better than most alternatives.
The UV Flatbed Printing Process
So, how is UV flatbed printing different from other printing methods? Essentially, we run a material through the flatbed printer. Then, the printer applies ink to the surface of the material (also referred to as the substrate.) Next, the ink is followed by LED UV lights, which dries the ink before it comes out of the printer. This process produces quality prints that have vibrant colors and rich details. As an added bonus, the images you print using a UV flatbed printer don't fade as quickly and stand up against wear and tear better than traditionally printed items.
The UV printing process has additional benefits over other printing methods like silk screening and solvent printers. First, UV flatbed printing makes it easy to print on rigid substrates that are up to 2 inches thick. Imagine printing directly on wood, acrylic, foam, board, and much more. That's possible with a flatbed printer.
Next, with processes like silk screening, because of the set up, you have a minimum order quantity. However, with UV printing, it's affordable to make limited quantity prints, as there's not as much set up required.
With these benefits, as well as the fact you can produce quality prints on a variety of surfaces, it's no wonder why our technicians and customers love products that have been UV printed.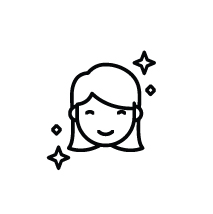 Friendly Free Advice
Find out how you can make your project a success