Home Branding
Many people go out their way to brand their business and sometimes even their cars but what about homes? Branding is just another way of putting things together in a coordinated way. Why not put some effort into making your home look nice and matching? Do you have a house name? Then use it! What better way to make the family feel connected and proud.
The kitchen is the heart of the home and every party ends up in the kitchen! Check out this huge range of cooking, kitchen and bakeware gift ideas for customization and purchase online. Lots of ways to make the space look fun and yours! Mom's gift this year? You have it sorted.
For those who like to entertain in style these ideas will appeal to the new home owner. Put your snacks on your own serving boards or dish it up with your own utensils. Great ideas for housewarming gifts also or for newlyweds. Send them some cutlery with a message to last!
Family Name Monogram Ideas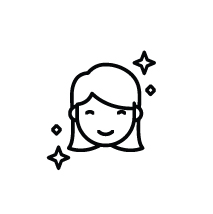 Looking For Some Gift Inspiration?
Chat with the bright sparks at Teals Prairie - we can help!
Check Out With a Unique Gift Set
View suggestions for personalized gifts with lasting appeal