As we all know cooking is the most important part of eating and this is where the magic happens. The team at TP&Co. have selected from the wide range of cooking and kitchen gifts to bring those chefs of the world an opportunity to personalize their craft! Choose from serving and chopping boards; cutlery, custom bakeware, recipe books, ingredient storage and much much more!
Cookware and Bakeware Gift Ideas
These gift sets are the best idea for a chef extraordinaire! Each one can be customized with a special message or a name of your choice. Make their kitchen their own with a personal message on a recipe book, just don't ask them to spare the salt!
So the eventual result of that cooking and baking habit? piles of food! The best challenge to that is to host a party and these cooking and kitchen gifts are ideal for sharing the love!
The most famous use of food as art was back in the 1500's with Giuseppe Arcimboldo's famous food portraits. Just don't talk about dicing in front of these portraits! Food, cooking and baking are always a great source of inspiration for art. Get hungry and get creative – there is a world of art out there with graphic and designs for gifts that make perfect aids to aspiring chefs, cooks, or just for mom!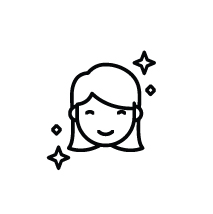 Looking For Some Gift Inspiration?
Chat with the bright sparks at Teals Prairie - we can help!
Check Out With a Unique Gift Set
View suggestions for personalized gifts with lasting appeal