Writers, artists, diarists, poets and scribblers ahoy! A blank canvas or a brand new notebook can inspire creation and here we have curated a selection of gifts for the artistic soul. This choice of writing and crafting gifts make a great creative gift idea for those who have a propensity to make!
Get creative and get personal!
There is nothing like new stationery to bring out the creative mood in kids and what better way to give them ownership than to put their name on their craft! Personalized journals, pens, diaries and notebooks add a lovely touch to something. Everything here is sustainable and hand finished for a natural and sustainable look.
Creative Stationery Storage
A creative gift does not have to be a writing tool or paper. Artists need space to store their materials and a way of organizing chaos! Check out these storage options for paints, glitter, crayons or nuts and bolts!
Use your own artwork or theirs!
To a real artist or creative soul, everything is a blank canvas and these gift ideas allow you to upload your own line drawing or photo onto the product to showcase the art or design. Get creative and show the appreciation of their work. A nice clear line art childs drawing can be put on these products or how about a painting of their latest work on the box? Almost anything is possible! Get in touch today.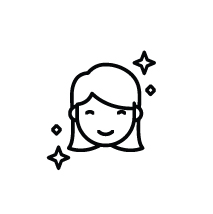 Looking For Some Gift Inspiration?
Chat with the bright sparks at Teals Prairie - we can help!
Check Out With a Unique Gift Set
View suggestions for personalized gifts with lasting appeal