Need to build a unique gift product that's nowhere else to be found? Whether you're searching for a unique gift for a friend or family member, or you want to build a custom menu for your restaurant, we at Teals Prairie & Co. can help by providing custom project services. Our team of designers, illustrators, and craftsmen has the ability and knowledge needed to turn your product ideas into a custom good that you enjoy.
There's no project too big or too small. We've done everything from creating one-of-a-kind Father's Day gifts to manufacturing professional pen sets for hotels. Our craftsmen have the tools and capabilities to custom manufacture for large brands, while also providing small minimum order quantities that benefit families looking to create just one or two custom items.
How does our custom project service work?
Is it your first time working with a production team to create something new? It's no problem, since our team members make the process incredibly easy! We'll begin with a consultation where we talk in-depth about your custom project ideas. Once we understand exactly what you want, we can create a sample from your drawing or idea in two to three weeks.
The prototype we create might involve a service fee, which we'll apply as a discount for a larger order. Since we have a 3D drawing and render team, an illustration and graphic team, and a research and development team on staff, we're able to start right away on your project. We'll source the materials, come up with the custom design, and go from an idea of what you want to a sample product shipped directly to you within a few weeks.
What customization techniques can we use on our custom projects?
Ready to start on your custom project?
If you can't find the exact item that you want in our store but can't live without that specialty item then we're ready to help. Please use the green support chat icon and give the live representative an idea of what you'd like to create. We'll pass along your ideas to our research and development department, who can have a prototype of your custom product in as little as two weeks.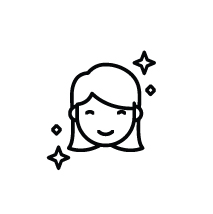 Friendly Free Advice
Find out how you can make your project a success